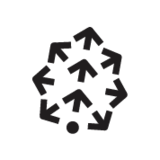 Technical Product Marketing Manager (PMM)
Pinecone
New York City or US-Remote
4 days ago
If you're excited about:
Bringing deeply technical products to market
Taking on extraordinarily hard problems
Shaping the course of a fast-growing company and product category
Working with people who value clarity, creativity, passion, initiative, and thoughtfulness
Then this is your opportunity to join an early stage, well funded startup and make a meaningful impact.
Pinecone is pioneering search and database technology to power AI/ML applications for the next decade and beyond. We provide customers with capabilities that until now have only been in the hands of a few tech giants.
Pinecone is a distributed team with offices in New York, San Mateo, and Tel Aviv. At Pinecone you will be part of a world-class team from companies like Amazon and Google. The company emerged from stealth in January 2021 with $10M in seed funding, led by the same legendary investor of Snowflake, Gong, and Cohesity.
As a Technical PMM and one of the first marketing hires at Pinecone, you will have a significant impact on the way we market, sell, and build our product. You will report to the VP of Marketing and work closely with management from Sales and Product.
Responsibilities
Audience segmentation and targeted messaging
Directing and producing content for sales and marketing: website, newsletters, sales enablement, thought leadership, and whitepapers.
Competitive and market intelligence
Work closely with Sales to understand buyer needs and concerns, and with Product to inform product strategy and roadmap based on buyer needs and market intelligence.
Requirements
2+ years of product marketing experience for AI/ML, data, or cloud infrastructure product
Superb written and verbal communication skills