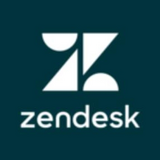 Senior Director Product Marketing
Zendesk
San Francisco
2 months ago
Are you ready to join a team of rockstar PMMs and lead one of Zendesk's newest and fastest growing product areas? At Zendesk we are in search of a Senior Director of Product Marketing to join our Product Marketing team. Reporting to the Vice President of Product Marketing for Products and Platform, you will be responsible for managing a team responsible for growing adoption of our Messaging products. In this role you will partner closely with our Product Leaders, Sales Leaders, Brand and Campaigns teams.
Roles and responsibilities include:
Lead and grow a team of robust PMMs to help you bring our Messaging capabilities to market
Build differentiated and compelling positioning for Zendesk Messaging in coordination with your team, peers in the PMM and Product and Brand teams
Develop and drive GTM strategy for our Messaging offerings in coordination with our strategy, planning and execution teams across Sales, Product, Marketing and Finance
Co-creation with your campaigns counterpart of an integrated marketing plan that drives pipeline and bookings
This role requires:
A strong storyteller with a love of messaging and positioning
Someone who is comfortable in a start-up like environment and who can operate independently to build out new programs and initiatives for our emerging business units
A great teammate who can work across an organization to build a plan, get alignment and execute it
A customer-first mentality
Nice to haves:
Familiarity with messaging or chat products!
Background in Product Marketing or Product Management
Experience in SaaS and/ or Customer Experience or Marketing software industry!
At Zendesk, we believe that every great customer relationship stems from a conversation. So we built a customer service software company that designs solutions to foster better customer relationships. From large enterprises to startups, powerful, innovative customer experiences should be within reach for every company, no matter the size, industry or ambition. Zendesk serves more than 160,000 customers across a multitude of industries in over 30 languages. Zendesk is headquartered in San Francisco, and operates offices worldwide. Learn more at www.zendesk.com.
Interested in knowing what we do in the community? Check out the Zendesk Neighbor Foundation to learn more about how we engage with, and provide support to, our local communities.
Zendesk is an equal opportunity employer, and we're proud of our ongoing efforts to foster global diversity, equity, & inclusion in the workplace. Individuals seeking employment and employees at Zendesk are considered without regard to race, color, religion, national origin, age, sex, gender, gender identity, gender expression, sexual orientation, marital status, medical condition, ancestry, disability, military or veteran status, or any other characteristic protected by applicable law. We are an AA/EEO/Veterans/Disabled employer. If you are based in the United States and would like more information about your EEO rights under the law, please click here.
Zendesk endeavors to make reasonable accommodations for applicants with disabilities and disabled veterans pursuant to applicable federal and state law. If you are an individual with a disability and require a reasonable accommodation to submit this application, complete any pre-employment testing, or otherwise participate in the employee selection process, please send an e-mail to recruitingops@zendesk.com with your specific accommodation request.
By submitting your application, you agree that Zendesk may collect your personal data for recruiting, global organization planning, and related purposes. Zendesk's Candidate Privacy Notice explains what personal information Zendesk may process, where Zendesk may process your personal information, its purposes for processing your personal information, and the rights you can exercise over Zendesk's use of your personal information.