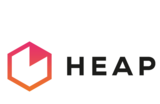 Product Marketing Manager - Launch
Heap
Remote, SF/NYC
5 days ago
Product Marketing Manager - Launch
As a member of the Product Marketing team you will be responsible for coordinating product launch at Heap. To be successful you will need outstanding written and oral communication skills, a deep understanding of marketing project management, the GTM process, and how the different parts of a SaaS business collaborate to launch new products in-market (Product, Sales, Marketing, Customer Success, and Sales Enablement).
The ideal candidate is a self-starter with excellent written and oral communication skills, a data-driven mindset, and ability to influence and drive initiatives across cross-functional teams.
What will you do?
Own cross-functional coordination for product release at Heap. Work with EPD (Engineering, Product, and Design) as well as the GTM organization to project-manage our launches. This involves working closely with Sales Enablement, Customer Success, and our Sales Teams to ensure everyone is enabled and on the same page.
Create demos, write web pages, build sales decks, and contribute to all Product Marketing workstreams, in addition to launch. You are the glue that keeps the trains running on time that gets energy from a multi-faceted role emphasizing crisp, clear communication.
What are we looking for?
Bachelor's degree in a business or technical discipline
Minimum 5 years of relevant technical experience in B2B software (Product Marketing, Product Management, Pre-Sales, Consulting, or Developer Advocacy), with at least 2-3 years in Product Marketing
Strong working knowledge of Product Analytics and/or Web Analytics with the ability to discuss vendor solution approaches, common business workflows, and core capabilities and how they work with adjacent technologies
Experience working with external stakeholders such as Technology Partners to co-develop collateral
Excellent written and verbal communication skills for creating technical marketing content and presenting both internally and externally
Demonstrated success in driving and completing multiple projects simultaneously and setting priorities, in a fast paced, dynamic environment
Proven track record of delivering results through cross-functional teams, in a highly matrixed environment
People are what make Heap awesome. Regardless of age, education, ethnicity, gender, sexual orientation, or any personal characteristics, we want everyone to feel welcome. We are committed to building a diverse and inclusive equal opportunity workplace everyone can call home.
Heap has raised $95M in funding from NEA, Y Combinator, Menlo Ventures, SVAngel, Sam Altman, Garry Tan, Alexis Ohanian, Harj Taggar, Ram Shriram, and others. We offer plenty of awesome benefits, and we were named #1 on Glassdoor's Best Places to Work (SMB). We'd love to hear from you!