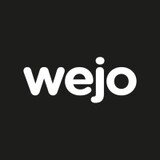 Product Marketing Manager
Wejo
USA, UK
2 months ago
Wejo is a leader in the connected car market and is shaping the future of mobility. The connected car space is one of the fastest growing sectors in the internet of things industry. Car manufacturers are looking to extend traditional infotainment systems, insurers are seeking a better understanding of risk, users are demanding more feedback and firms are generating increasing amounts of data and require support in understanding its applications and value. We specialise in creating new services and products to help clients make the most of their data and realise its value
We bring together the brightest minds and industry experts with award-winning platform technology and advanced privacy and security to revolutionise the way we live, work and travel using connected car data, insights and analytics.
At Wejo our values drive our culture, shape our interactions and help us to achieve our goals. These values are turned into meaningful behaviours and embody our employees. We are bold, collaborative and responsible.
Role Summary
Wejo are more than a data exchange platform. We believe in using data for good. We organise billions of data points from millions of connected cars, across multiple brands, makes and model. We standardise and enhance data on a vast scale, ready to share to automotive manufacturers and license to the public and private sector. That's why we innovate with ground-breaking products and services to revolutionise the way we live work and travel.
Due to rapid expansion plans, Wejo are looking for a highly motivated individual with a proven track record in digital and channel execution. Reporting to the Head of Product Marketing, the successful candidate will be accountable for defining and delivering the Digital Platform strategy and execution plans.
This is a key role within the organization and will require the successful candidate to work closely with and co-ordinate activities across multiple departments including sales, marketing, product management, data science and tech.
Key Responsibilities – what I do mostly
The Product Marketing Manager will own and deliver the strategy, planning, execution and go to market activity across multiple global digital platforms
Research and develop a deep understanding of current global digital platforms, providing the business with a clear understanding of the features and benefits of each
Develop the digital platform strategy recommending which channels are launched and when, prioritizing resource across multiple functions/departments
Own the end-to-end onboarding process of all digital platforms, working closely with sales and technical functions to ensure effective delivery
Working with the product, marketing & design teams to enhance and maintain the product portfolio and digital branding across all platforms
Monitor and manage the effectiveness the channel, defining key KPIs across all digital platforms and providing regular performance reviews for the wider business.
Keeping key stakeholders regularly informed of developments, and advising on risk and opportunities
Prepare regular reports on platform performance, highlighting results, opportunities and recommend optimization
Other Responsibilities – what I will be doing sometimes
Working with the product and marketing functions to develop key content and collateral that supports digital outreach
Using my expertise and knowledge to help in areas of the business that need support to get the job done, whatever that might be.
Essential Skills / Knowledge & Experience – what I need to do the job
Resilient; Dynamic, autonomous and capable of taking decisions in a fast-evolving environment whilst working as part of a dispersed, cross-cultural team
Strategic: Ability to develop digital strategies from the ground up, laying the foundations for future platform opportunities
Collaborative; familiar with coordinating and managing stakeholders across a broad spectrum of departments and functions
Analytical; Excellent research and analysis skills and methods, with a strong understanding/knowledge of tools and technology