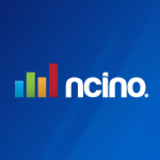 Principal Product Marketing - AI and Analytics
nCino
Remote, USA
4 days ago
Are you the kind of person that loves technology and marketing? Are you passionate about helping drive product development strategy and influencing the overall success of go to market activities? Do you want to play an essential leadership role in product marketing and influence go-to-market strategy for the worldwide leader in cloud banking?
nCino is looking for a Principal Product Marketing Manager to join our team. As a senior member of the product marketing team, you will be a leader in the marketing of industry leading solutions to the global banking industry. This role is critical in helping to shape the direction of product marketing strategy, team development and key corporate initiatives. This position involves owning a segment of the nCino platform and leading other product marketers to ensure a cohesive and innovative strategy. You will work closely with the marketing, sales and product development teams and be responsible for driving the strategy, messaging, market research, and positioning for assigned product portfolio. You will focus on driving continuous improvement to Product Marketing processes and tools.
The ideal candidate has experience in Product Marketing for a B2B SaaS company and is looking to grow their Marketing career at a fast-paced, public technology company.
Responsibilities
Develop a deep understanding of the nCino Banking Operating System and owned solutions to be an expert on product-market fit and overall differentiation
Align with and drive success in exceeding nCino's annual revenue goals and be responsible for maintaining Product Marketing's KPIs
Channel the voice of the customer – understand the pain points and aspirations of the different banking segments and roles within the financial institution, ultimately translating this into actionable content and output that drives revenue generation
Cultivate relationships with the nCino sales, marketing and product development teams to evaluate product-market fit, drive portfolio marketing strategy, and deliver exceptional analyses of the target market and proper market segmentation to drive demand
Build messaging framework for solution themes, mapping out the key topics and problems our target audience faces and the solutions that nCino can and should provide
Work with Product, Sales, Customer Success, and Marketing leadership to develop Go To Market plans for major product releases and prospect/customer outreach
Own the communication strategy and execution for product releases
Conduct competitor and market research to identify trends, differentiators, and areas of opportunity for nCino
Create market positioning for nCino product and solutions, messaging, and value props across industry verticals and geographical regions.
Build a deep understanding of our customers and the market by conducting primary qualitative and quantitative research and competitive analyses that inform strategic product & marketing decisions
Create, define and own the content machine for solution messaging and positioning. Apply your expertise to all forms of collateral including but not limited to - feature documents, slides, web content, POV documents, video scripts, FAQs, competitive intelligence, etc.
Work alongside Sales to increase conversion rates through continuous improvement of product messaging, demos, sales enablement, and competitive win/loss insights.
Be able to proficiently demo the nCino Bank Operating System so that you have the product knowledge to represent nCino at internal and external events, conferences, tradeshows, etc.
Requirements
Bachelor's degree in Business Administration, Marketing or equivalent combination of experience
7+ years of experience in a Marketing role
2+ years of experience in a Product Marketing role
Proven success as a coach and mentor of marketers
Demonstrated dedication to quality and continuous improvement
Ability to motivate yourself and others, prioritize your own work, and adapt and thrive in a dynamic team environment
Track record for collaborating in a fast-paced environment
Proven portfolio of developing and coordinating impactful Marketing collateral including (but not limited too) presentation slides, brochures, feature documents, point of view documentation, FAQs, lead generation scripts, personas, target market definition, ROI models, lander pages, videos and other relevant materials to used by marketing, sales and business development.
Experience in Adobe Creative Suite
Ability to identify, analyze, and communicate market trends and sales opportunities
Strong aptitude for distilling complex technical differentiators into simple stories that resonate with the customer base
Excellent project management skills
Ability to work with a variety of teams, gather input, synthesize feedback and coordinate efforts across multiple areas of business
Proven track record of conducting market and competitive analyses to inform corporate strategies and campaigns
Bonus
Product Marketing experience for a FinTech Company
2+ years of experience work with Salesforce CRM or comparable system
Marketing Experience in the Financial Services Industry
Master's degree in Business Administration, Marketing or equivalent field
Global Marketing experience
Other
Position requires 10 percent travel