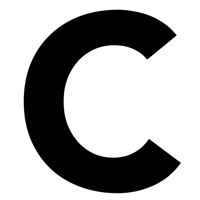 About Clutch
Drive knowledge dissemination to the pre-sale (Enterprise AEs) and post-sale (Enterprise CSMs, Sr Implementation Engineers) teams enabling those teams to tie together the whole Clutch story effectively, confidently, consistently and correctly without needing founders to show up and fill those gaps.
Develop engaging and scalable content as well as training to help all parts of the organization speak to our product authoritatively, effectively, confidently, consistently and correctly.
Make our team members understand concepts rather than information to effectively navigate "questions not yet asked".
Create content for every feature leveraging metrics, case studies, competitive analyses, references and testimonials to tell a story around how the product delivers business outcomes.
Re-frame metrics that matter and why (e.g. look-to-book arguably goes against organizational goals).
Address intended scope of the product – what does it (not) do by design – and create FAQs to prevent stakeholders perceiving unanswered questions as product gaps.
Proactively answer the "why behind the why" and be in a position to see around the corner and able to answer related questions that "have not previously been asked".
Build "How to …" guides for products / features to help accelerate adoption of new releases and reduce friction.
Leverage Credit Union domain expertise to add content around how the Product fits into the bigger picture tech stack of Credit Unions.
Own the delivery, training and retention of the information and be held accountable for the effective usage of the collateral.
The goal is NOT to create content. If we have great content that nobody uses, this role has failed.
The goal is to get our team to use high quality content effectively so it makes their job easier.
Outline opportunities for change management on the clients' side by aligning the Product's features with their desired business outcomes.
Develop product / feature positioning and messaging that differentiates our offering.
Publish technology-related thought-leadership pieces to accelerate sales cycles, product adoption and change management.
Generate buzz & awareness for new releases within the company as well as externally.