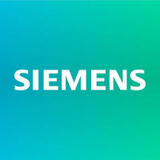 Teamcenter Product Marketing Representative
This is an individual contributor role. Works to ensure achievement of strategic revenue objectives for a specific market or industry segment. Plays proactive role in defining, planning and managing a go-to-market strategy for the product. Ensures that the product is differentiated from competitors' in the marketplace. Writes collateral and creates web content as well as participates in sales presentations and demos. Is highly-skilled with high level of proficiency in the job. May consult with more senior peers on general projects. Works under general supervision.
Teamcenter, the leading choice for PLM, is trusted by more companies in every industry and every size, is built with the latest technologies, and enables our customers digital transformation to develop the products of the future. Teamcenter is the one all our competitors want to beat. It is a modern, highly scalable and industry proven product lifecycle management suite that connects people and processes across functional disciplines. Teamcenter enables customers to develop and deliver multi-domain products on time, with high-quality, within budget, and exceeding customer expectations while bridging product development, manufacturing, and service.
Job Profile/Position Overview –
Product Marketing is essential to the success of our products. This position will work with a cross-functional team of product owners, architects, developers, partners, and management, to articulate and champion the value of Teamcenter, and develop campaigns to promote and sell our solutions. Clearly articulating the value propositions of Siemens' solutions helps sales and presales teams effectively position solutions within their accounts, and helps customers determine how they can get the most out of their investment.
This role will be responsible for developing the go-to-market strategies and tactics for Teamcenter solutions. Tactics will include thought leadership, analyst relations, sales enablement, and digital marketing campaigns.
Responsibilities/Tasks
This position will:
Own and maintain a go-to-market plan for area of responsibility, targeting both internal and external stakeholders
Work with product teams to develop campaign strategy and content such as value propositions and positioning, presentations, advertising, marketing communications, etc.
Develop thought leadership content via social media and blog
Work with analysts and press to express the strategy and value of Siemens' solutions
Work with sales and account teams and product teams to build customer facing sales materials
This is an individual contributor role and requires the ability to take initiative and ownership of GTM decisions and programs
Minimum Requirements
Bachelor's degree
Experience with PLM, engineering software sales, presales or marketing, or with the overall discrete product development process
The ability to create compelling presentations, with proficiency in Microsoft PowerPoint
The ability to digest technical product information into customer facing value propositions
B2B marketing experience a plus
Strong verbal and written communication skills
Candidate should have the ability to travel up to a few weeks per year.