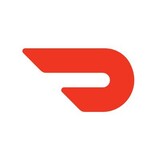 Senior Product Marketing Manager, Dasher Experience
DoorDash
San Francisco, New York, Chicago, Austin, Los Angeles, or Boston
6 days ago
About the Role
DoorDash's mission is to grow and empower local economies. By building intelligent, last-mile delivery technology for local cities, DoorDash connects people with the local businesses they care about — helping grow businesses and the communities that support those businesses.
To further this mission, we're looking for an experienced product marketer to join our growing team at an important and exciting time for DoorDash. Our Product Marketing team is growing rapidly and it is expected you will be a leader on the team, help scale our function, and grow their career as we scale.
As a Senior Product Marketing Manager, Dasher Experience, you will define the strategy to launch new features and create ongoing engagement of existing products that up the everyday experience for those that rely on our platform to meet their financial goals, such as earnings features, loyalty programs and on-a-dash tools.
Through close collaboration with product management and strategy teams, you will surface audience insights that shape the product roadmap and build scaled go-to-market campaigns that encourage user adoption.
You are comfortable operating at strategic and tactical levels, switching between them effortlessly. You will be grounded in audience insights in strong partnership with research, & analytics teams. You will have experience using insights to build consensus with large teams and of building trusted relationships with senior product leaders. You will succeed at analytics and set a learning agenda for all projects that raises the bar for impact against engagement and business goals.
This role can be based in our San Francisco, New York, Chicago, Austin, Los Angeles, or Boston headquarters and reports to the Head of Dasher Product Marketing on the Product Marketing team in the Marketing organization.
You're excited about this opportunity because you will…
Run the development of marketing strategies that exceed product adoption and engagement goals
Establish and bring comprehensive go-to-market plans for new features from audience definition, development of core value proposition, to launch and sustain through owned and in-product channels
Partner closely with research and analytics to develop a deeper understanding of the Dasher audience and surface opportunities to senior product leadership to shape roadmaps
Identify audience needs and partner with business strategy to test and launch new rewards & benefits that improve increased customer conversion and retention
Lead complex cross-functional teams to build marketing programs at scale, including partnering with Product Management, Engineering, Comms, Strategy & Ops, Finance, and Analytics
We're excited about you because…
You have...
8+ years of professional experience in Marketing or Product in a corporate or startup environment
Experience driving successful go-to-market launches that promote adoption and bottom-line impact
Fluency with data - including market/segment sizing, forecasting, and working with analytics to understand efficacy of campaigns after the fact
Experience working with multiple cross-functional stakeholders (Marketing, Product, Design, Strategy/Ops) to build products or services for business customers
BA degree
Why You'll Love Working at DoorDash
We are leaders – Leadership is not limited to our management team. It's something everyone at DoorDash embraces and embodies. We are operators – We believe the only way to predict the future is to build it. Creating solutions to lead our company and our industry is what we do on every project, every day. We are learners – Everyone here is continually learning on the job, no matter if we've been in a role for one year or one minute. We are committed to learning and implementing what is best for our customers, merchants, and dashers. We are one team – The magic of DoorDash is our people, together making our inspiring goals attainable and driving us to greater heights.
About DoorDash
At DoorDash, our mission to empower local economies shapes how our team members move quickly and always learn and reiterate to support merchants, Dashers and the communities we serve. We are a technology and logistics company that started with door-to-door delivery, and we are looking for team members who can help us go from a company that is known for delivering food to a company that people turn to for any and all goods. Read more on the DoorDash website, the DoorDash blog, the DoorDash Engineering blog, and the DoorDash Careers page.
DoorDash is growing rapidly and changing constantly, which gives our team members the opportunity to share their unique perspectives, solve new challenges, and own their careers. Our leaders seek the truth and welcome big, hairy, audacious questions. We are grounded in our company values, and we make intentional decisions that are both logical and display empathy for our range of users—from Dashers to Merchants to Customers.
We're committed to supporting employees' happiness, healthiness, and overall well-being by providing comprehensive benefits and perks including premium healthcare, wellness expense reimbursement, paid parental leave and more.
Our Commitment to Diversity and Inclusion
We're committed to growing and empowering a more inclusive community within our company, industry, and cities. That's why we hire and cultivate diverse teams of people from all backgrounds, experiences, and perspectives. We believe that true innovation happens when everyone has room at the table and the tools, resources, and opportunity to excel.
Statement of Non-Discrimination: In keeping with our beliefs and goals, no employee or applicant will face discrimination or harassment based on: race, color, ancestry, national origin, religion, age, gender, marital/domestic partner status, sexual orientation, gender identity or expression, disability status, or veteran status. Above and beyond discrimination and harassment based on "protected categories," we also strive to prevent other subtler forms of inappropriate behavior (i.e., stereotyping) from ever gaining a foothold in our office. Whether blatant or hidden, barriers to success have no place at DoorDash. We value a diverse workforce – people who identify as women, non-binary or gender non-conforming, LGBTQIA+, American Indian or Native Alaskan, Black or African American, Hispanic or Latinx, Native Hawaiian or Other Pacific Islander, differently-abled, caretakers and parents, and veterans are strongly encouraged to apply. Thank you to the Level Playing Field Institute for this statement of non-discrimination.
If you need any accommodations, please inform your recruiting contact upon initial connection.