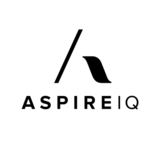 Senior Product Marketing Manager
AspireIQ
Remote (US)
4 days ago
AspireIQ is looking for a Senior Product Marketing Manager to help us take our influencer marketing products to market. You will help us define our customer personas, craft positioning and messaging, and drive the launch and continued success of our products.
This is a highly cross-functional role, partnering across Product, Sales, Customer Experience, and Marketing. You will be responsible for gathering and sharing insights that help shape product features and positioning, driving launch and go-to-market strategy/execution, and helping to drive customer adoption and engagement post-launch in partnership with our customer experience team.
This is a great opportunity to join a fast-paced startup and bring exciting new products to market. We need you to help us talk about our products the right way, land them with our target customers, and refine our roadmap for the future. If you have experience launching products at a startup and want to take the next step in your career, this is the role for you.