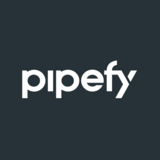 Product Marketing Manager - HR Audience
Pipefy
Remote (United States) +1
We're looking for a product marketing manager who can serve as a strategic partner to Product, Marketing and Sales. You will inform the go-to-market strategy for the HR audience by leading initiatives such as creating buyer personas, messaging guidelines, understanding the journey to purchase, supporting content and campaign efforts, and providing both qualitative and quantitative insights from customer and market research. You will be close to the Product team, providing them market insights and influencing roadmap prioritization.
Main Responsibilities:
- Deeply understand customer needs and specificities to build unique and differentiated messaging and solutions for HR target personas - aligning both with Pipefy's overarching narratives and with the HR space;
- Partner closely with the Product team to provide insights on customer needs, sales blockers and competitor moves in order to improve roadmap planning and feature prioritization;
- Partner closely with the Product team to learn about upcoming features and product updates that you can position to your market segment;
- Support the Content team on content creation for all funnel stages articulating Pipefy's capabilities, differentiating value, and key benefits for the HR audience;
- Partner with the Growth and Demand Generation teams on initiatives such as campaigns, events, demos and webinars targeting the HR audience, ensuring that all initiatives are aligned with the HR core messaging;
- Support sales enablement efforts with the right messaging for the HR audience, making sure the Customer Ops teams are aligned with Marketing and enabling them to properly leverage our value drivers.
- Help to structure internal processes and product marketing operations
- Manage cross-functional product marketing projects related to go-to-market strategies
Benefits:
- Flexible hours (40h/ week)
- Competitive compensation package
- Health, Vision and Dental insurance with premiums covered
- Life insurance
- Mental Health allowance
- Monthly meal & remote work allowance
- Home office setup allowance
- Monthly gym reimbursement
- Transportation voucher
- Monthly babysitting / Elementary school allowance
- Monthly education allowance
- Birthday PTO
- Marriage PTO (7 days)
- Bereavement PTO (10 days)
- Pet bereavement PTO (2 days)
- Maternity / Paternity leave (Maternity 6 months/Paternity 3)
- Complementary nutrition assistance
- FSA
- Udemy
Access the link to know more.