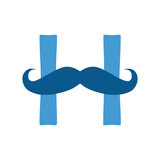 Product Marketing Manager - First PMK hire, Series A startup
Hip eCommerce
Remote - Anywhere in US
8 days ago
About Hip eCommerce
Within the $200 Billion worldwide collectibles market, there are many unique categories. At Hip eCommerce, our goal is to deliver a reimagined customer experience for both buyers and sellers. How are we doing that? We create category-specific marketplaces, built from the ground up, that understand how collectors browse, search and collect each type of collectible. We currently operate three marketplaces--HipComic, HipStamp, and HipPostcard--and plan to grow into other categories in the future. Since our 2016 launch, our marketplaces have gained 2,000+ Sellers, 200,000+ Buyers, and 12 Million+ Listings and we just raised a $5 Million+ Series A round to expand our team and continue building the next great e-commerce company. Are you ready to build it with us?
We're a fully distributed company, which means our entire team works remotely full-time. By removing the geographic requirements of an office, we're able to hire the best, which means you're working with the best. With team members across the United States, Philippines, and South America, we foster a culture that values collaboration and connection. To help facilitate that, our team members are primarily working standard Eastern Time hours.
About the Marketing Team
At Hip eCommerce, we are building a world-class marketing team, combining expertise in eCommerce and marketplaces to best serve buyers and sellers across the world. We believe that through a collaborative team and "an all hands on deck" approach, we will build an infrastructure to support the company's rapid growth both within our current markets and beyond as we expand into new areas of collectibles.
About the Role
At Hip, we connect buyers and sellers and help facilitate the sale of comics, stamps, and postcards. By developing powerful tools that empower our sellers to optimize their listings and increase their sales. If we build a product though, and no one knows about it, what's the point? As our Product Marketing Manager, you'll be the megaphone and cheerleader for our product and customer-facing tools. You'll partner closely with our product development and sales teams to ensure our users are not only aware of our various product offerings, but, more importantly, they understand how much the products can help them grow their business. By increasing the adoption rate of current and future products, Hip wins, the users win, and you win.
How you'll spend your time
Mastering our product and understanding how to effectively communicate its merits to both buyers and sellers in our marketplace
Managing the communications for all new product rollouts across internal stakeholders as well as our supply and demand-side customers
Partnering with our account management teams to communicate key product features to increase user adoption and ultimately improve the performance of the website
Keeping the sales and marketing groups in the loop about Hip's products and the product roadmap
Providing marketplace expertise to our sales and marketing teams to help improve seller engagement and performance
We're excited about you if you:
Have 5-7 years experience in product marketing, product management or marketing
Have played a role in scaling a high-growth technology company
Thrive working in a dynamic and entrepreneurial environment with minimal supervision
Enjoy working with teammates across the organization to best help them and the company succeed
Have passion and grit. It's also very important to be organized, a good communicator, and empathetic.
Don't let impostor syndrome or a confidence gap stop you from applying. We encourage you to apply for this position even if you feel you do not meet all the requirements. Hip eCommerce is an equal opportunity employer. We celebrate diversity and are committed to creating an inclusive environment for all employees.
What else is in it for you?
Competitive salary and stock options (for US employees) are just the beginning; we also have a number of Benefits & Perks designed to support our team members beyond just a paycheck. We have unlimited personal/vacation days, a healthcare plan 100% paid by the company for employees, and a 401k (US employees). We also offer monthly wellness, internet, and music allowances. Our team is entirely remote (that's right, no more commuting) and we do our best to set you up for success by providing home office equipment when you join the team. Once you've been using your work laptop for 3 years, we'll replace it with a new one, wipe it of any business-related work and it becomes your own property to do with as you see fit. We may be remote, but we still have team pizza parties, movie & book clubs, and home deliveries of treats and more to keep things fun!