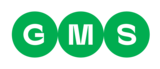 Product Marketing Manager (Enterprise Products)
In this newly created role, you will be an integral part of a fast-growing business and will have a meaningful impact on the entire customer journey.
You will have the unique opportunity to position yourself as the customer's advocate, shape a new product narrative, breathe life into an ambitious product roadmap, and expand GTM capabilities in the marketing team.
You will join a multinational, vibrant, and continuously expanding company, with plenty of opportunities for team activities, networking, and professional growth. If it sounds like a fit – apply now to start the conversation.
Who we are:
Global Message Services is a global messaging hub for A2P, P2P, P2A and RCS traffic exchange, as well as a trusted managed services partner for mobile operators and messaging provider for enterprises.
GMS' managed services solution secures an operator's network across the entire value chain, effectively filtering messaging traffic and protecting operators from those who would exploit their network. GMS seeks out and counters grey routes, SIM farms, and other exploits before they can affect revenues.
For Enterprises, GMS offers multichannel mobile communication solutions to enhance and personalize engagement with customers.
What you'll do:
Plan and lead execution of marketing activities throughout GTM and product lifecycle, targeted at Enterprise customers.
Own marketing activities for a large portfolio, which includes a communication suite across 6 channels, as well as customer engagement, advertising, and voice products.
Create, deploy, measure, and optimize product launch campaigns to drive product discovery, customer acquisition, engagement, retention, and advocacy.
Develop powerful product stories by leveraging customer insights and by a thorough understanding of market trends and competitive forces.
Define, develop/oversee the creation of a wide array of collateral and assets for use on a variety of digital and traditional channels (product brochures, sales pitch presentations, whitepapers, infographics, videos, product web pages, digital campaign content, and others).
Measure and optimize product content performance, identifying and unlocking the potential for incremental growth.
Build and maintain product knowledge.
Train and support Sales team to effectively articulate product positioning and benefits.
Collaborate with Product Marketing colleagues. Work hand-in-hand with Product Management, Sales, and Operations teams.
Work closely with content creators, writers, designers, and digital marketers, ensuring deadlines are communicated early and priorities are adhered to.
Support Head of Product Marketing in the development of long-term strategic initiatives, defining new sales toolkits, and piloting new marketing approaches.
What we expect:
5-8 years of experience in international marketing.
Experience working at a global enterprise and having international companies as a customer (retail, banking, logistics preferred).
Excellent command of English is a must.
Previous product launch experience is a must. Focus on developing product positioning, value proposition, and messaging.
Thorough understanding of every step of the Go-To-Market strategy is a must.
Experience in creating and tailoring product messaging for a variety of digital and traditional channels. Customer centricity is a must.
Experience in transforming technical product input into engaging storylines using a variety of formats and media.
Hands-on with mar-tech stack (Hubspot, GA, Salesforce, JIRA, or similar).
Excellent understanding of the digital marketing landscape with a focus on SEM, social ads, retargeting and remarketing techniques.
Strong understanding of B2B lead and demand gen techniques.
Hands-on experience or previous exposure to running mobile campaigns is a big advantage.
Analytical mindset, able to translate data into actionable insights.
Strong understanding of brand consistency principles is a must.
Ability to get support and buy-in from diverse teams across the company and implement ideas in a test-and-learn environment.
What we offer:
Multicultural & dynamic environment in fast-growing worldwide business.
One-of-a-kind company culture — a mixture of open mindset, high dedication, striving for success, and team spirit.
Professional team that is committed and stands for the highest standards of performance.
Our values – Commitment, Integrity, and Progress – are vivid in day-to-day company activities.
Customer-oriented culture with high respect to both internal and external customers.
Competitive salary and bonus system.
Choosing GMS, you choose progress.
*This position includes travelling within Europe on monthly basis required (up to 20%) after Covid-19 restrictions are lifted.