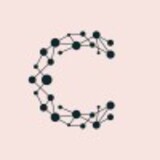 Product Marketing Manager- Cheetah Digital
Product Marketing Manager- Cheetah Digital
At Cheetah Digital, we are marketers at heart. Our mission is to help the best brands in the world create meaningful and profitable relationships with their customers. Our technology and services solve complex marketing challenges and drive exceptional results for enterprise brands across the globe.
As Cheetahs, we are builders and believers who are comfortable disrupting the norm. We're shaping the future of the marketing technology industry and are looking for like-minded people to help us do it!
The Role
As Product Marketing Manager, you are a key member of the Product Marketing organization, influencing the success of Cheetah Digital's Customer Engagement Suite solution, specifically Cheetah Personalization. In this role you will work with global cross-functional teams, including product management, sales, finance, business development, marketing and corporate communications to drive product marketing activities necessary for growing market share.
The environment is fast-paced, energetic, and highly collaborative. You will actively participate in the development of go-to-market strategy, as well as marketing programs to enable effective selling, aligning product positioning with industry trends and product advancements, and increasing brand and product visibility through thought leadership activities.
What You'll Do
● Develop and execute go-to-market strategies for key Cheetah Customer Engagement Suite solutions such as Cheetah Personalization
● Support cross-functional teams for product launches and market announcements
● Develop go-to-market collateral, sales material, and competitive intelligence information to enable sales organization success for key solutions
● Understand the competitive landscape—be an expert on our competition and how they are positioned
● Collaborate with public relations, analyst relations, corporate marketing and events teams on product launches and partner integration activities to drive awareness and demand
● Broaden Cheetah Digital's position as an industry thought leader through the creation of white papers, blog posts, and articles
● Work with business development and product management to influence product developments and integrations based on changing market dynamics and emerging opportunities
What We're Looking For
● 5-7+ years of product or marketing related experience
● Bachelor's degree in Business, Computer Science, Engineering or equivalent
● Master's degree in Business (MBA) preferred, not required
● Strong business acumen and product marketing experience from either a SaaS-based company
● Familiarity with or interest in the digital marketing landscape such as personalization, machine learning, and journey orchestration technologies
● Excellent verbal and written communication skills with ability to work cross-functionally across sales, marketing, business development and product management organizations
● Results-oriented approach, ability to take calculated risks
● Ability to rapidly prioritize and react to changing market dynamics
● Upstanding character, leadership, consistent execution and commitment to customer satisfaction
● Able to travel for customer meetings, company events, and training meetings
● Proven ability to take initiative on new projects and drive complex issues to resolution