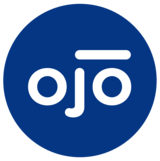 Product Marketing Manager, Canada
OJO Labs
Austin, TX
4 days ago
About the Marketing Team
The OJO Labs Marketing team is creative, analytical, and passionate about our business, our craft, and our pets; we're a small and growing high-impact team. We aim to always keep the needs, wants, and goals of consumers at the forefront of every decision OJO makes, through insightful, compelling storytelling that fuses the head and the heart. We influence with deep, quantitative analyses, wrapped in the context of qualitative insights. Every member on the team has their own domain knowledge and subject matter expertise, creating the opportunity and responsibility for ownership and deep collaboration on company-wide initiatives.
The Basics
We are looking for an experienced Product Marketing Manager with a strong track record for developing a deep understanding of consumers and acting on it. You will be part of a team responsible for conceptualizing and executing consumer acquisition and engagement campaigns across a diverse mix of channels including paid acquisition, email, content marketing, and partnerships. As a product marketing manager, you are uniquely positioned to understand consumer wants and needs along with the capabilities of OJO products. In connecting the two, you will ensure that consumers get the best out of OJO in service of their own goals, and that their feedback and insights are used to inform future product strategy.
What you'll do:
Develop and sharpen OJO's product value proposition both for Canadian consumers and real estate agents OJO works with - and manage where and when to effectively communicate this across channels, and understand what differentiates OJO vs competition - known and emerging alternatives
Manage integrated product marketing strategy; collaborate across marketing, product, CX, Customer Success etc. (growth, email, social, content, in-product messaging, OOH)
Continuously help to improve the user journey - driving thoughtful engagement and retention via marketing & product channels - therefore ensuring that new user acquisition is as effective as possible
Go deep on understanding customers' needs and develop strategies to educate consumers on the full homebuying process
Be a champion of OJO consumers in Canada - deeply understand current product users and their sentiment, identify bullseye future users, and communicate these insights to product, CX, engineering, and rest of the marketing teamWork to recruit and engage industry partners, such as real estate agents, to help provide expert guidance to OJO consumers throughout their journey
Partner with product, CX, marketing to develop educational content and leverage customer insights to drive content strategy
Leverage qualitative and quantitative research - including user feedback - to inform future product feature development
Establish success metrics for overall segment and product and track progress against them
What we need from you:
Growth-oriented, customer-centric strategic mindset
Bachelor's degree or equivalent practical experience
4-6 years of experience in product marketing and/or marketing strategy within the B2C space. B2B experience is a plus
Previous experience marketing to Canadian consumers
Experience using strong strategy frameworks to go from concept to launch
Understanding of consumer metrics, market segmentation and analytics – a data-driven strategist who understands and analyze how to tap into personal factors that will motivate and engage the user over time
Proven experience running cross-channel customer acquisition and engagement campaigns (SEM, social, display, content, email, push, SMS, web)
Practical understanding of website best practices to drive acquisition and engagement, including SEO basics
Outstanding communication skills, both written and verbal
Ability to deal with change with a passion for innovation and creative problem solving
Ability to quickly learn and become fluent in new technologies
What do we have to offer?
● You get to work with the best of the best
● A collaborative, respectful environment where your voice will always be heard
● Competitive Salaries
● Equity
● Unlimited/Open PTO Policy
● Dog-Friendly Workplace
● Commuter Stipend or Free Parking
● Optimum Workspace Subsidy
● 70% Coverage of Employee and Dependent Health Premiums
● Promote from Within Philosophy
● Volunteer Program
● Many More – We have a whole team dedicated to making OJO an awesome place to work!