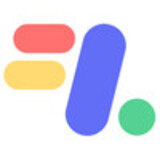 Product Marketing Manager
Silverbullet
London, Greater London, England, United Kingdom +1
Full Time, Permanent role
London or New York
Due to the continued success of Silverbullet we are looking to appoint a Product Marketing Manager to join our team. This role is a balance of commercial and technical expertise that touches every aspect of our business. It calls for a motivated and outgoing self-starter, who thrives under pressure and relishes the opportunity of joining a new team in a new region, to foster relationships and drive revenue growth.
The Silverbullet Group comprises of two divisions: Silverbullet Services, and 4D, the groups Contextual Outcomes Engine. This role is an essential piece of the 4D team structure with a high level of project management involved; Communicating with various internal and external stakeholders to ensure we are on task and meeting the needs of our clients and partners.
From compiling elevated data backed insights for our clients to solving abstract business challenges, you will be representing the face of 4D as one of the main points of contact for both our clients and agencies on a daily basis. You will be reporting into the Group's Global Marketing Director, with a dotted line and day-to-day reporting line into the Director of Product Marketing.
At 4D, we firmly believe that our values bring us together. We are passionate and hard working and we operate with the "one team, one dream mentality"
Role Overview:
Industry knowledge & 4D technical ability play a large role in day to day responsibilities. In the role you will be accountable for, but not limited to, the following:
GTM
Craft and deliver insight reports that focus on analysing and turning data points into actionable insight recommendations.
Accomplishing tasks on time and to a high quality, managing different deadlines and priorities.
Collaborate with your business unit to retain your existing client portfolio on a monthly/ quarterly basis.
Contribute to 4D business growth via identifying incremental opportunities, driving account growth & encouraging product adoption.
Project Management
Partner with internal operations teams across multiple regions and time zones to ensure all client demands are met and their expectations exceeded.
Staying focused and committed to projects – Organizing internal & external stakeholders along multiple milestones.
Communication
Divide and conquer with your sales lead to build strategic relationships with individual agency teams and client direct, acting as the day-to-day point of contact for existing and new business.
Crisp and clear communication to external partners/clients or internal stakeholders; flexing communication style to persuade others and influence positive outcomes.
Always proactively seeking out opportunities to go above and beyond for your client-base.
Innovation
Strategize with Sales Leads in pre-sale periods to grow and develop existing client business and win net new business.
Acting with curiosity to find new ways of working or improvements in workflow and the product feedback loop
As a Product Marketing Manager , you are a tech enthusiast with a passion for reinforcing the value proposition with customers, building supporting product demos and content, and understanding the product & competitive landscape. The role involves ownership of product marketing initiatives, such as those above, working closely with other members of product marketing, sales, sales engineering, product management, and app engineering. You will be encouraged and empowered to look for new ways and solutions to respond and address our customer needs in creative ways. As a key voice of the customer, product marketing will work with the broader organization to constantly assess the product-problem fit, ensuring that what was built, shipped, and sold exceeds our customer's expectations. The product marketing manager will also have a large role in competitive intelligence, research, and the generation of competitive insights and training for both direct and channel salesforces.
What you'll impact:
Build and execute a go-to-market strategy and plan for solutions key platform use case
Deliver creative and compelling messaging that clearly articulates and reinforces Instabase's unique differentiation across these use cases
Produce compelling content that communicates our unique capabilities in customer language. Content can include solution briefs, reference architectures, case studies, sales enablement material, product videos, web copy, white papers, demos, and more
Develop compelling positioning and rationale to demonstrate the Instabase value proposition
Train and partner with sales and partners to accelerate sales and differentiate against the competition
Develop market/competitive intelligence, acting as our thought leader and expert in the space for key platform use cases
Be an excellent communicator who can engage internal leaders and teams across functions and who can engage external stakeholders
As a founding member of the marketing team, you'll be deeply involved in company and team building and strategy
PERSON SPECIFICATION
Qualifications/Experience/Personal Qualities
Minimum 2-3 years of advertising technology and/or media planning experience
Experience with Tech Solutions is highly preferred.
Adept understanding of the advertising industry at large and ability to convey that knowledge to others is preferred
Sound understanding of the digital ecosystem and the vendor-agency-advertiser dynamic
Competitive 'winning' mentality
Commercial experience – clear evidence of servicing advertisers to a high standard and growing business from "one-time deals" to strategic partnerships measured through revenue and/or business line growth
Proven ability to improve internal processes and share knowledge across internal/external stakeholders
Involvement in a high energy work environment with ability to deliver on tight deadlines
A+ presentation skills with the ability to turn data points into a compelling media story.
Strong written and verbal communication skills with internal/external team members
Ability to take abstract ideas and translate them into actionable solutions
Detail-oriented with an ability to prioritize projects/tasks simultaneously and to completion
Eager to learn new systems, technologies, and advertising techniques.
Expertise with the Microsoft Office Suite
A can-do attitude to provide energy, drive and enthusiasm
A dream to grow your career as the company scales
Fluent in English
What will help you be successful:
3-5+ years of proven product marketing experience ideally related to B2B data, cloud, SaaS
Cross-functional team management, influence without authority, including senior management
Analytical mindset, interpreting and summarizing data with actionable insights
A command for writing with excellent composition skills
Excellent speaking and communication skills
Technical- and business-benefit understanding of prevailing and emerging analytics technologies, on-premises and in the cloud
Strong project and organizational skills with the ability to optimally structure and prioritize work
An ability to thrive in a fast-paced startup environment
MBA degree a plus, not required