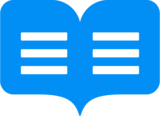 Product Marketing Manager
ReadMe
San Francisco, CA
4 days ago
Join us as ReadMe's founding Product Marketer to craft and tell our story, launch new products and features, and help our customers make the most out of ReadMe. We're a small team of humans (and one owl) working together to do big things, and we're growing fast! Since we're a startup, you'll make a big impact on ReadMe both in the daily responsibilities of your role and beyond.
🦉 What we do
ReadMe helps more than 5,000 leading startups and tech companies build beautiful, personalized, and interactive developer hubs. If you've ever visited the developer docs for Intercom, Optimizely, or Drift, you've used ReadMe!
We love what we do because it's so much more than just documentation. We're providing tools for teams to build a better developer experience and make their products and APIs easier to use. We've got great support from our investors at Accel who led our Series A, and our interview process reflects the open, caring, and whimsical culture we want to maintain as we scale.
✅ What you'll do here
Own positioning, messaging, and go-to-market strategy for new feature launches and partner with Product, Sales, and Customer Success to drive product adoption.
Create content that helps customers understand and realize ReadMe's value, including written guides, product documentation, case studies, onboarding emails, etc.
Evolve ReadMe's positioning and messaging for our key use cases informed by customer surveys and interviews, product usage analysis, and market feedback from customer-facing teams.
Help tell the ReadMe story and highlight our customers' success across our website, blog, social, and other external channels — always with a dash of whimsy!
💙 You'll love this job if you are...
Passionate about product marketing and building out the function at a rapidly growing startup, with experience working on B2B software or other technical products.
A skilled writer and communicator who loves helping customers understand and get value from new tools and apps.
An organized, structured thinker who loves managing projects and digging into the details on new product and feature launches.
An enthusiastic collaborator who enjoys partnering with Sales and Customer Success teams on enablement programs and building great customer experiences.
🛣 What's the hiring process like?
We can't wait to read your resume and a short (hopefully personality-filled) cover letter! Let us know what excites you about product marketing, and help us get to know you better. We'll also ask you to share a writing sample you're proud of since communication skills are so critical for this role.
If we think we might be a good fit for you, we'll set up a phone chat to tell you more about the role and learn more about your skills and experience.
Next will be a second phone interview, where we'll dive a bit more into your background.
Then we'll invite you to an "onsite" interview conducted over Zoom! We start with a 30-minute get-to-know-you with some team members you'll be working with, and then have you talk with people one-on-one in the afternoon.
We'll let you know how things went within a week! If it still seems like a good fit all around, we'll extend you an offer, If not, we will update you to let you know so you aren't left hanging.
At ReadMe, we're committed to cultivating a diverse and inclusive workplace. We welcome people of all different backgrounds, experiences, abilities, and perspectives. We are an equal opportunity employer and a pleasant and supportive place to work.
Not sure if you'd be the right fit? Apply anyway! We'd love to see your application.
This role will start out remotely due to COVID-19. We want to make sure all our employees feel safe in their work environments! Eventually, we plan for this role to be on-site at our San Francisco office (unless otherwise noted in the job title), though our plans for remote flexibility are currently in flux. If you are not based in the Bay Area, please note that in your application so that we can discuss potential relocation.