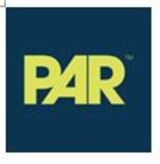 Product Marketing Manager
Product Marketing Manager
Hi there! Have you noticed that the restaurant industry is changing?
We're PAR and our purpose is:
To deliver solutions that connect people to the restaurants, meals and moments they love.
We take that responsibility very seriously.
As a leading provider of restaurant technology to the top restaurant brands in the world we're calling all rebels, instigators, idealists and builders to join our constantly growing team. If you've excelled at every job you've held but always thought something was missing, please, read on.
Position Description
The Product Marketing Manager III is responsible for marketing PAR s restaurant back-office food management solutions. He/she works with the Product Management organization as a partner to develop value-based messaging and positioning to promote PAR products and provides insight to the team to influence the roadmap based on market analysis and customer & partner feedback. The Product Marketing Manager works with Marketing to develop innovative marketing programs and drives the introduction of products into the market. And works closely in support of our Sales and Channel Sales teams by providing compelling sales tools and sales support.
What We're Looking For
2-3+ years of software product marketing experience.
Experience in ERP and back office software solutions
Bachelor's degree in Business or Marketing.
Very strong communication skills.
Experience partnering with sales, marketing and product management teams.
Willing to travel 10-15% of the time.
Excellent people and management skills to interact with staff, colleagues and cross-functional teams, and third parties.
Agile Marketing and Channel experience a plus.
Why We Need You
Develops product positioning and messaging that differentiates PAR products in the market.
Effectively communicates the value proposition of the products and develops the sales tools to support the selling process of PAR products and services.
Researches, analyzes and understands industry, market, and customer trends and their potential impact on PAR products. Develops pro-active strategies to differentiate PAR product solutions from its competitor's.
Plans the launch of new products and releases.
Provides market intelligence to the Sales and Product Development teams.
Other tasks as assigned by Management.
Regularly interacts verbally and in writing with managers, sales professionals, and upper management to explain strategies and plans.
Requires ability to translate technical information into non-technical presentations for the purpose of communicating the value of the product.
Occasionally meets with executives and managers of existing and prospective customers.
Who We Are
PAR invented the FIRST point of sale terminal over 40 years ago, yet we operate much like a start-up at the forefront of restaurant technology. PAR's solutions are used to serve tens of millions of guests every day in over 120 countries. Our mission is to build the number one restaurant technology company in the world and we're off to great start. We believe our customers want technology that is open and fast that enables their ability to innovate.
We're looking for people who are hungry to go beyond the idea of 'just a job'. PAR's not for everyone though: We work hard, and we really reward success. We push ourselves and each other to be better every day. We're ferocious in battle but gentle in spirit. We're hands-on people. We keep our room clean and make our bed because details matter. We believe it is better to be fast than big, and that being both is best. We believe diversity creates strong systems and communities. We experiment. Sometimes we break things, but we learn quickly. We're honest and our intentions are good. And we always offer the last slice of dessert to our guests. We've got each other's and our customers' backs no matter what.
We believe that our ambition is only limited by our ability to attract and retain great people; people who are up for the challenge to change the game with us! If it sounds like you belong here, we should meet!