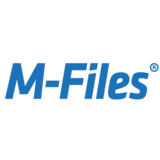 Product Marketing Manager
M-Files
Remote (Massachusetts, United States) +5
Are you driven by challenge, and the ability to learn new things? Do you have an analytical and fact-based decision-making style combined with a positive "can-do" attitude and a drive to get things done? Do you enjoy working with industry analysts to help build product awareness?
If so, this could be you. We are now looking for a true professional to join our global Product Marketing Team in a unique hybrid role that blends Product Marketing and Analyst Relations project management. The Product Marketing Team ensures the product, and its new features are positioned correctly in the market. It makes sure Sales and Marketing teams have all the necessary knowledge and materials to attract new customers. It is our role to understand how the product will satisfy the target audience's needs and overcome their pain points as well as position the product relevancy as the market evolves.
We are now looking for a key player in the team whose role is essential in enabling us to further position M-Files as the true Visionary we are. As a product marketing manager, you would be the voice of our customer and a key enabler at the crossroads of the product, sales, and marketing. Your main responsibility would be to research and establish the M-Files value proposition to establish intelligence driving strategies and tactics.
Key responsibilities:
Research the market and our prospective and target customers to establish an understanding about their problems, how we can solve them, and what benefits they would experience from M-Files.
Project manage key tasks, schedules, and contracts for the Analyst Relations team
Cultivate subject-matter expertise about our Professional Services target industry and our use cases
Enable Sales, Product, and the rest of the Marketing team with subject matter knowledge, as well as talking points and stories.
Work closely with Product Management on new feature releases.
Create materials related to our positioning, target personas, use cases, and benefits and value.
Work with the Sales Enablement team to further improve and develop enablement materials.
What we offer:
Opportunity to work for a rapidly growing company with award winning software that changes the way the world manages information
Learn more about the industry from team members, subject matter experts and analysts
Experienced team to grow and develop your expertise with the support of co-workers across the globe
Competitive salary and benefits package
Our current Product Marketing team includes teams from across the Globe. However, ideally looking for a candidate based in the US - specifically on the East Coast. (Remote locations in the U.S. ok)
Requirements:
Relevant education in business, marketing, or some other university degree
2-5 years of experience in product marketing, sales, or content creation
Familiarity with analyst firms such as Gartner, Forrester, IDC, Frost & Sullivan, etc.
Has experience or knowledge of CRM, content management, knowledge management or the information management industry
Ability to understand product features and the value they provide
Understand the market, competitors, and industry drivers
Understand Sales and Partner needs
Ability to build cross-functional partnerships and collaboration
Analytical, fact-based decision-making style
Ability to prioritize and focus
Ability to hold oneself and others accountable
Flexibility and willingness to embrace change and new challenge in a rapidly changing business environment
Can-do attitude and drive to get things done
Ability and willingness to be flexible about working hours (collaboration with the US/Finland-based team)
Excellent written and spoken English skills
Bonus: Product Marketing Alliance or Pragmatic Marketing Certified