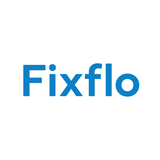 Product Marketing Manager
Fixflo
Remote
London, Greater London, England, United Kingdom
As the first Product Marketer at Fixflo, you will have the autonomy and ownership to build the foundations for this new function in the business. We want you to lead the way with inspiring and exciting our customers about our existing products, new features and new opportunities as they develop. We have a complex product and large customer base so if you are looking for a rewarding and challenging role, you are reading the right job description!
Our overall mission is two-fold - improve both the health and customer lifetime value of our customers and increase the number of upsell opportunities generated from our existing customer base.
We essentially bucket Product Marketing into three core areas that are linked to the above mission:
Ensuring that our Customer Success, Sales and Marketing teams have the right positioning, messaging, collateral and data points to drive the growth of our evolving product.
Launching new features or products in a way that generates maximum adoption and NPS/referrals across our customer base.
Creating, monitoring and maintaining our automated in-product and email customer journeys for different customer segments across their customer lifecycle.
This is a very cross functional role that will involve working with multiple stakeholders across the business on a daily/weekly basis (mostly the Product and Customer Success teams).
You will also:
Become a product & industry expert and most importantly understand the value and ROI that Fixflo offers our customers
Evaluate the performance of your marketing efforts against targets and communicate results back to key business stakeholders
Be hands on and maintain and optimise our product marketing tech stack
Document all key processes that are implemented
Requirements
This role will be a great fit if:
You have 2+ years experience in B2B marketing for a tech business
You have experience launching new B2B products and features to different market sizes - from SMBs to Enterprise
You have proven experience running automated marketing campaigns (especially email)
You are driven by seeing continuous improvement in adoption rates. A feature or product launch goes beyond the initial launch.
You are data driven and know how to set targets and measure the outcomes of your efforts
You are a creative problem solver and like to create and lead on new initiatives
You thrive and enjoy working cross functionally with different parts of the business
You can understand technical concepts and communicate these in a way that customers can understand
Nice to have (or excited to learn)
You have experience working with product and development teams
You have experience with marketing automation software like Mailchimp and/or Hubspot
You have experience with customer experience software like Appcues or Intercom
Who you are:
Driven & Motivated. You are determined to succeed and are motivated by the success of customers, your team and the wider business.
Entrepreneurial. You always seek to make things better and actively contribute to the culture, process and procedure of the team
Positive. Your attitude and mindset are optimistic and you can take on curveballs and challenges in your stride.
Humble. You lead with humility and empathy and respect and learn from the perspectives of others.
Salary £55 - 60,000
Please view our privacy policy here.