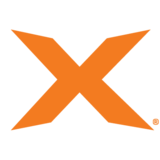 Product Marketing Manager
TimeXtender
US - Remote
2 months ago
Energetic, ambitious and purpose-driven Product Marketer
Are you passionate about strategic marketing at product level and do you strive to set new and higher standards in product marketing? Do you excel in positioning a unique product in the minds of partners and customers? Last, but not least, are you eager to make an impact in a fast-paced international tech environment? We invite you to join a team of talented Xpeople, that love what we do and highly value innovation, simplification, automation, and execution. At TimeXtender, we do everything BECAUSE TIME MATTERS. Our purpose is to empower every person in every organization on the planet with instant access to data for any use case they might have. Thus, enabling them to achieve more and make quality decisions with data, mind and heart.
What we are looking for
You are an energetic and purpose-driven Product Marketer, that works tirelessly to develop content to market our unique automated data management platform. You will create crisp and clear content that demonstrates how TimeXtender solves critical customer needs and drive demand for those solutions through our sales and marketing Circles and channel partners. You will work in close cooperation with Partner Marketing Managers to ensure our partners are fully equipped to communicate the impact that TimeXtender has on customers. We value a growth mindset and exceptional talent. We work remote as One Global Team – Working From Anywhere and this role can be located anywhere in the United States.
Your output the next 12 months:
Create product content such as web pages, data sheets, technical briefs, and customer-facing presentation, whitepapers, videos, ebooks and blog posts that will be used by the Marketing Circle to create marketing campaigns
Effectively and tirelessly communicate TimeXtender's product messaging and differentiators with a clear understanding of the target customer
Enable sales and TimeXtender partners to sell by building effective sales tools and training materials, such as slide decks, competitive positioning, FAQs
Support launch planning and orchestrate execution of the commercial release of products
Attend and possibly speak at trade shows and other events to help showcase our products
Qualifications:
Experience (3+ years) in product marketing within a software or technology company
Experience creating product content to support marketing and sales efforts
Experience/desire to work with video, including creating short product demos
Strong communication skills (verbal and written) and strong content development skills (crisp messaging and compelling presentation of content) as well as excellent presentation skills
Great storyteller with ability to communicate the impact of our solution on customers
Growth mindset – ability to find solutions and overcome obstacles, knowing the importance of growing and learning everyday
Ability to balance multiple priorities, meet deadlines and get things done, individually and as part of a team
Bachelor's degree preferred; MBA or advance studies a plus
Advantages:
Opportunity to work in a high-growth setting with an international team
A uniquely open, challenging & innovative company culture
Flexibility to balance work & life with a high priority on holistic wellbeing
Part of a highly skilled Circle high on execution power and passion for our purpose


Our Solution
We are a market leader in data management with our high-performance data management platform, TimeXtender®. We are currently focused on Microsoft, which allows us to provide our outstanding technology to companies looking to rapidly construct and manage a modern data estate on Microsoft data platforms. More specifically, with TimeXtender®, companies can build and manage their corporate data estate on Microsoft Azure, on-premises, or as a hybrid solution. But on our roadmap we are planning for breaching out to other platforms, starting with Snowflake, AWS, and BigQuery.
Our company
TimeXtender is a privately-owned company in hyper-growth, founded in 2006. We attract talent from all over the world and work as One Global Team – Working From Anywhere, with satellite offices around the globe. The 47 amazing Xpeople work every day in securing our position as a market leader in democratizing access to corporate data.
Our DNA & Culture
We are the Xpeople. We believe in simplifying, automating, and executing. Because Time Matters. We continuously strive to develop our personal and professional skills as we, the Xpeople are the superheroes that make the TimeXtender journey possible. Each of us is proactively responsible for our own roles, actions, and always contributing to our core purpose. We are organized in self-leading Purpose Circles to enhance innovation, agility, and growth.
Location: Working From Anywhere - United States.
We can't wait to hear from you!