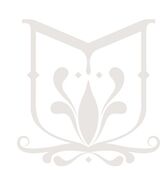 Global Product marketing Manager
Location – London ( open to home working)
Salary – £75,000 – £85,000 basic
Duration – Perm / Full Timeor SaaS
Applications to - georgie@museresourcing.com
Keywords - Open to Martech or SaaS/Digital/IoT expertise
An organisation at an exciting phase of growth after securing generous funding is looking to hire a Global Product Marketing Manager, in particular for sales and marketing.
Offering agility on decision making, welcoming creativity and suggestions as building a firm foundation for global growth.
Currently in three global regions, offering excellent progression opportunities.
Enterprise case studies endorsing range of solutions and benefits.
Constant development of goods, offering leading edge solutions empowering multinational players.
You will be offered a basic salary of £75,000 – £85,000 per annum plus shares, bonus, birthday off, pamper vouchers.
This is a hybrid role where the successful candidate will be working from home with a day in the office 7/14 days.
The Global Product Marketing Manager will be responsible for the following:
· Working with Managers across multiple streams to identify areas of potential growth / change, opportunities to improve our messaging and profile and further opportunities for commercial drive activities
· Content – Working with Managers, and other teams to develop inspiring content to drive engagement with services and to raise market profile
· Sales Enablement – Using your creative design skills to clearly and in an innovative way, communicate the value proposition of the products to the sales team and develop the sales tools that support the selling process
· Product launch – Working with the Head of Product Marketing, Managers, and the team on the launch of new goods
· Evangelising - Attending seminars and trade shows preparing material and evangelising as required translating benefits
· Supporting our positioning and messaging that differentiates our goods in the market
The successful Global Product Marketing Manager will the following skills and experience:
· Experience- have a solid background in marketing / product marketing.
· Competitive Intelligence – supported by our insights, be an expert on our buyers, how they buy and their buying criteria; competition and how to maintain our leading market position
· Analyst Engagement-have experience of working with analyst organisations, with expertise on how to leverage relationships, setting roadmap to elevate solution recognition.
Fast track to offer for the right candidate.
If you are interested in joining the team as a Global Product Marketing Manager, click apply and attached an updated copy of your CV.