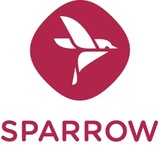 Director of Product Marketing
Our ideal Director of Product Marketing is an owner, someone who can lead but is still up for getting directly involved. They understand the fast-paced nature of startups and love the amazing opportunities it creates. They also appreciate a leadership team that understands the difference between Marketing and Sales.
You will be a key member of our team with responsibilities ranging from:
· Leading our company's marketing efforts by evaluating and developing marketing strategies and plans
· Branding, messaging, and market positioning
· Designing and executing a demand generation strategy
· Writing demand generation content
· Executing inbound/outbound campaigns
· Research our competitors and determine competitive advantages and messaging
· Working with the Product Team on feature ideas, setting priorities, and communicating releases
· Enabling our sales team by training, providing message, and content for at each stage of our sales funnel
We are looking for rock stars and rising stars, not hot shots. Team player beats anything else in our universe.