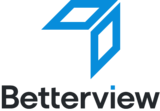 Director of Product Marketing
Betterview
San Francisco, San Diego, New York, Remote
10 days ago
Betterview is the only property data platform that informs every transaction for decision-makers who want to reduce risk, cost & waste in an increasingly competitive environment. We provide software and services that capture, organize, and analyze data for buildings and properties to unlock valuable insight. Our platform is quickly becoming essential to every transaction by making every property thoroughly understood.
Every day, our team is focused on the needs of our customers. We strive to earn their trust by providing valuable, accurate insight that is important to their businesses. We provide our customers with information that is not only useful to their business decisions but is easy to use. We combine high quality human interactions with sleek, intuitive design and are pioneers on the journey alongside our insurance customers, who are transforming the way they do business with data-driven decision-making.
THE OPPORTUNITY
Looking for the Product Marketing leader who can partner with Sales, Customer Success and Product to accelerate Betterview's market leadership and revenue growth! As Director, you will be responsible for developing and executing programs to drive awareness and sales of our market-leading enterprise Software-as-a-Service (SaaS) and Machine Learning (ML) technology products for P&C insurance companies.
WHAT YOU WILL BE DOING
The Marketing team delivers product marketing, sales enablement, demand generation and branding for Betterview. You will lead marketing programs for new technology products for a leading insurtech company that has been named a Cool Vendor (Gartner) and a top quadrant leader (CB Insights). You'll also have opportunities to use new marketing tools and continue to build your skills.
At Betterview, we value people who enjoy stepping up to the challenge and working with their teammates to deliver outsized value to our customers. We run in a fast-paced environment, always try to optimize, stay very competitive, and are not afraid to challenge ourselves. If you are ready to grow and see your impact on the company - we are waiting for you!
This position is full-time and remote, with the option to work in our San Francisco office.
Enabling Betterview's sales team with messaging to position the company's solutions successfully against competing offerings and to compellingly convey the capabilities and advantages of Betterview's solutions.
Creating reusable assets for use across the buying process (including demand generation, account development and nurturing, and direct sales meetings); classes of assets and collateral include presentations, brochures, datasheets, white papers, customer case studies and videos, web content, product webinars and videos.
Translating complex technical product and service delivery concepts into clear, compelling written and visual communications.
Being a "go-to" resource for the sales and customer success teams; providing them training and as-needed support, particularly for large or strategic opportunities, through calls, proposals and presentations.
Leading go-to-market (GTM) strategy, planning and execution.
Gathering competitive and customer intelligence and distilling it into sales-ready insights and guidance.
Document and communicate product framework as it evolves.
Project managing programs, including external contract resources (writers, graphic designers, video producers, etc.).
Leading development of marketing collateral and internal sales enablement messaging.